Megan Thomas KC is a popular silk specialising in the fields of planning, environment, highways, judicial review, compulsory purchase, injunctions, town and village greens and other aspects of local government administration.  She undertakes a wide range of advisory work and appearances in the civil and criminal courts, public inquiries, local plan examinations, hearings and tribunals on behalf of anyone in need of expert advice and representation.
High profile cases in which she has recently been instructed include water neutrality, nitrate neutrality, the public safety zone for Burghfield nuclear weapons facility, the legality of parameter plans for strategic housing sites and the emerging Maidstone Local Plan Review.  She is particularly known as a renewables and wind farm barrister and has experience in dealing with large infrastructure projects including gas storage facilities and pipelines.
She is on the Attorney General's 'A' list of Specialist Environment Counsel.  She is also a Consultant Planning Inspector, making decisions on planning appeals.  She is a member of the Eastern Caribbean Bar having appeared in the Court of Appeal and High Court in the British Virgin Islands in relation to development on Beef Island.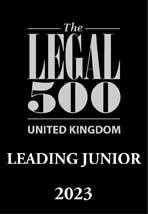 Town & country planning
Megan has advised on and cross examined on most planning-related issues.   She appears at planning inquiries for both public sector and private sector clients and appears in high court planning challenges including judicial review of the grant of permission.  She has done many enforcement inquiries.  Particular topics include
Appearances at numerous wind farm inquiries and other renewable energy schemes;
Promoting and objecting to Local Plans (including minerals and waste plans);
Promoting and objecting to large infrastructure projects such as underground gas cavern and strata schemes, bypasses and town centre redevelopments; and
Promoting and objecting to schemes needing habitats regulations assessments and water and nutrient neutrality.
She has particular expertise in housing matters, having participated in many house building planning inquiries and advised several local planning authorities and on their 5-year land supply, Strategic Housing Market Assessments and Strategic Housing Land Availability Assessments. She can advise on all typical planning considerations such as nature conservation particularly Ancient Woodland, hydrogeology, heritage, traffic management, landscape character and appearance, air quality, heritage, design, noise, outlook and light issues.  She has recently advised on water neutrality and nutrient neutrality issues.
Featured cases list
R (Swire) v. Canterbury City Council & Redrow Homes Ltd [2022] EWHC 390 (Admin)
Establishing scope of EIA parameter plans to allow realignment of spine road and junctions. Interpretation of planning conditions.
Land Allocations Ltd v. Secretary of State for Levelling Up, Housing and Communities [2022]
Whether Inspector failed to give appellant fair opportunity to rebut potential ecological harm, and whether he gave provision of affordable housing other than limited weight.
R(Hawkhurst Parish Council) v. Tunbridge Wells Borough Council [2020] EWHC 3019 (Admin)  – Court finding that Council had taken into account cumulative impact of traffic on main junction in Hawkhurst. Acting for TWBC.
R (Lee Valley Regional Park Authority) v Epping Forest District Council [2016] EWCA Civ 404 –  established that 'appropriate development' in the Greenbelt does not need to be tested against the openness criterion.
Advocate for Maidstone Borough Local Plan Examination and for stage 1 of Tunbridge Wells Local Plan Examination
Environment
Megan is on the Attorney General's A list for environmental cases.  She has acted for and against the Environment Agency.  She advises on environmental permitting and revocation, waste-related development, noise, odour and insect nuisance.  Most recently she has advised on the legality of water neutrality in the Sussex Southern Supply Zone and on the Packaging Regulations.  She is also familiar with nutrient neutrality problems and dealt with air quality issues affecting Epping Forest SPA.  She is well acquainted with the impacts of wind turbines having done twelve wind farm inquiries and advised on other renewable energy projects.
Particular experience in the environmental law field includes:
Appearing at inquiry under the Environmental Damage (Prevention & Remediation) Regulations 2009
Advising on waste and landfill issues;
Advocacy in waste-related prosecutions in the Crown Court and Magistrates Court;
Advice on licences for waste disposal;
Dealing at inquiry with noise, odour and traffic issues; and
Successfully attaining an order against nuisance (barking dogs) in the Magistrates' Court
Featured cases list
Crest Nicholson Operations v West Berkshire Council [2021] EWHC 289 (Admin)
A decision of a local authority as to the extent of the designated detailed emergency planning zone around an atomic weapons establishment, which was substantially increased from the previous zone, had not been Wednesbury The local authority was required to make its decision based on an expert assessment by the operator of the establishment, which was subject to oversight by the regulatory authorities, and had to be allowed an enhanced margin of appreciation. Acting for West Berkshire Council
Severn Trent Water Ltd v Environment Agency – environmental damage to SSSI following third party incident. Acting for Severn Trent Water.
Monoworld PLC v. Environment Agency – defending a notice to revoke environment permit for plastic recycling plant. Acting for Monoworld PLC.
Other areas
Megan advises on highway law including footpath inquiries.  She represented residents in a Village Green Registration inquiry who were applying for the green to be registered. There were three different landowners on the application site and the main issue was whether or not the landowners had maintained fences and erected keep-out signs during the 20 year user period.
She has obtained many injunctions for anticipated breaches of planning control under s.187B and acted in many gypsy and traveller inquiries.
Throughout her career at the Bar she has advised on Compulsory Purchase and Compensation issues appearing at public inquiries into CPOs including highway schemes and appearing in the Upper Tribunal on compensation issues.
She is a member of the Eastern Caribbean Bar and appeared in the British Virgin Islands High Court and Court of Appeal on environmental judicial review matters. Megan was called to the Eastern Caribbean Bar in 2008.
Recommendations
"A great leveller who sees the bigger picture...gives advice that may be unpalatable in a diplomatic and yet robust form."
― Leading Junior - Environment and Planning – Legal 500 [2019]
"Extremely practical, persuasive, articulate and popular with the court and clients."
― Leading Junior - Environment and Planning – Legal 500 [2019]
Nominated for Real Estate, Environment and Planning Junior of the Year
― Legal 500 [2018] and [2019] UK Bar Awards
"Her thoughtful and well-informed manner provides a calming and confident influence".
― Legal 500 [2017]
"Very experienced in conservation issues"
"An expert on planning appeals"
― Legal 500 [2016]
"She has a very practical approach, and an ability to distil legal complexities down to core commercial implications."
"She is prompt in giving advice, and tenacious on her feet in court."
― Legal 500 [2015]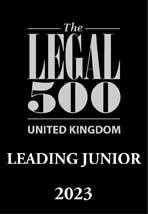 Awards
Nominated for Real Estate, Environment and Planning Junior of the Year – Legal 500 2018 and 2019 UK Bar Awards
Notable Cases
Reuthes Garden Centre  – winning enforcement appeal for house built 100% larger than planning permission.
Sarodia v. London Borough of Redbridge   [2017] EWHC 2347 (Admin) – High Court finding that Enforcement Notice was a nullity and could not have been varied under s.176 TCPA 1990.  Acting for Mr and Mrs Sarodia in High Court and Magistrates Court.  Conviction quashed.
Footpath Modification Inquiry for Sandwell Metropolitan Borough Council
Noise nuisance abatement notice prosecution (Tunbridge Wells 2014)
North London Waste Plan (2012)
Acting for a consortium of London Boroughs promoting the waste plan.
Witanhurst House, Highgate Inquiry (Ref 2119332 June 2010)
Inquiry into renovation & basement rooms development. Witanhurst is the largest house in London after Buckingham Palace and is a listed building.
Hilston Wind Farm Case (Ref 2130670 January 2011)
Planning Inspector refused planning permission for a three turbine scheme. Represented East Riding of Yorkshire Council who argued the scheme would result in undue harm to the landscape and character and visual amenity of the agricultural landscape when added to three other nearby schemes which had been permitted.
Kings Cross Underground Station (Ref: CTRL/09/1 June 2010)
Appeals under Channel Tunnel Rail Link Act for retention of Kings Cross tube entrance and vent shaft refused.
R v R Collard Ltd & Others (Guildford Crown Court 30 June 2009)
Crown Court prosecution pursuant to s.33 EPA 1990
Intergen plc and East Riding of Yorkshire Council
Planning inquiry into formation of underground gas caverns, brine outlet in north sea, pipelines to national transmission lines at Aldborough, Holderness, East Yorkshire.
Express Park Waste Wood Power Station, Bridgewater
Planning inquiry into construction of waste wood fuelled power station including biomass storage building open air storage and condensers. Appeal dismissed.
Caythorpe Well Site, Rudston
Planning inquiry into conversion of power generation facility into underground natural gas storage facility in underground strata and construction of connection pipeline into NTS.
Experienced wind farm barrister in England, wind farm inquiries include Hall Farm, Routh, Withernwick wind farm, Tedder Hill wind farm, Roos wind farm, Monkwith wind farm and Sixpenny Wood wind farm.
Humberfield Landfill Site and Composting Facility, Humberfield Farm, North Ferriby
Planning inquiry into integrated recycling facility, transfer station, household waste recycling facility.
Upper Heyford Planning Inquiry (Housing) for Environment Agency
Tower Hill Gardens compulsory purchase
Beef Island Leisure Resort judicial review in BVI
Appointments
Consultant Planning Inspector
Memberships
Planning and Environment Bar Association
Women In Planning   – London Branch Committee Member
Latest news
Events
Contact my clerks