Environmental Law News Update
April 24, 2023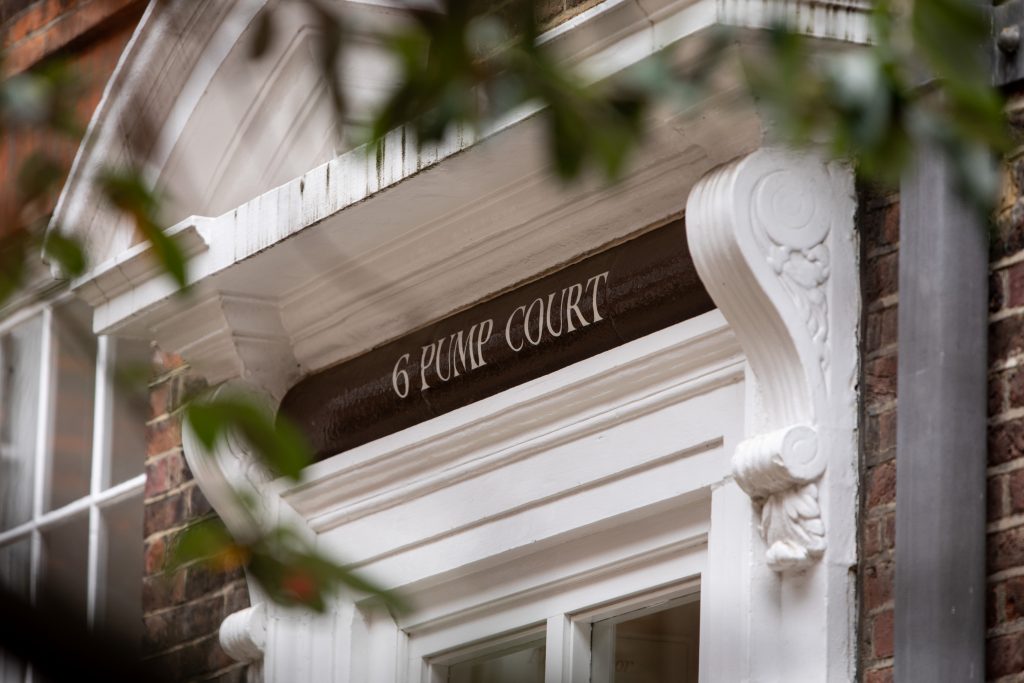 In this latest Environmental Law News Update, Doug Scott and Amy Taylor consider plans for Ofwat to take action on water companies paying dividends whilst failing to meet performance standards and the potential impact of the Retained EU Law (Revocation and Reform) Bill on environmental legislation.
Ofwat announces a new licensing approach to improve financial stability and restrain unmeritorious dividend payments
Last month Ofwat announced new details of how it will amend water companies' operational licences so that prior to making dividend payments, the company must take account of, in particular, their customer and environmental performances. In addition, the licence will require companies to maintain higher levels of financial resilience.
The ability to make such changes resulted from section 86 of the Environment Act 2021, which inserted sections 12A – 12I into the Water Industry Act 1991. The new provisions grant Ofwat the ability to unliterally modify water companies' licence conditions (subject to the right to appeal such proposal to the Competition and Markets Authority).
There are two primary changes.
Firstly, the cash lock-up condition is being tightened. In essence, this condition provides that water companies who have poor credit ratings must not, unless approved by Ofwat, make significant transfers of assets or sums to an Associated Company (broadly, part of its group or one which the water company has a participating interest). The planned change by Ofwat (effective from 1 April 2025) is that a poor credit rating is now considered to be below credit rating BBB or Baa2 with negative outlook rather than below BBB- or Baa3 with negative outlook. The shift is modest (one rating grade up) but the idea is to maintain a strong financial position in order to withstand shocks and perform for customers.
Secondly, Ofwat will modify the dividend licence condition to require that water companies can only declare or pay dividends that take account of: "service delivery for customers"; "the environment over time"; "current and future investment needs"; and "financial resilience over the longer term". Of course, "take account of" is an elastic phrase and how much stretch Ofwat will give water companies remains to be seen. However, companies are assisted by Ofwat setting out – at A2 of the decision document – its expectations of a reasonable dividend policy. The general theme is that the level of dividend payment should be commensurate with how the company is performing against the factors it is obliged to take into account (set out above).
In terms of enforcement, it is of note that David Black, CEO of Ofwat, has made it clear that where companies do not comply with the licensing conditions, enforcement action will follow: "We hope the introduction of these new powers will focus minds around company board tables … And if that isn't the case, we will act".
The potential impact of the Retained EU Law (Revocation and Reform) Bill on environmental legislation
The Retained EU Law (Revocation and Reform) Bill would automatically revoke most retained EU law at the end of 2023, as part of a "sunset clause". Ministers and devolved authorities would be able to:
Exempt most (but not all) retained EU law from the sunset clause.
Restate, reproduce, revoke or update retained EU law and assimilated law by statutory instrument.
This Bill is currently at "report stage" in the House of Lords, meaning all members of the Lords have a further opportunity to examine and make amendments to the Bill. Following this, the Bill will move to a third reading, which is the final chance for the Lords to amend the Bill.
The Office for Environmental Protection ("OEP") has made several recommendations. Firstly, that the sunset date be extended. The OEP has warned that the short timescales proposed by the UK Government for the review of retained EU law could introduce a rushed approach to law-making which puts the protection and improvement of the environment at risk. The OEP has also recommended that an environmental non-regression safeguard is added to the Bill as a minimum measure; that governments produce a comprehensive list of the environmental retained EU law that falls under the Bill's scope as soon as possible; and that the UK and devolved governments clarify the process they intend to follow to implement the Bill and provide clear timelines.
Many are, perhaps rightfully, concerned that the likely result of this Bill is weaker environmental protection. Campaigners are calling for the Bill to be withdrawn. A report produced by Wildlife and Countryside Link states that removing or weakening existing legislation across key environmental sectors could further destroy nature, worsen public health and incur costs in excess of £80bn over the next 30 years. The estimated costs are based on factors such as the environmental damage from poorer water quality, impact of reduced air quality on health, and weaker chemical regulations causing a loss of recycling business opportunities.
The Chief Executive of Wildlife and Countryside Link comments that this Bill will also lead to years of uncertainty "while half of the environmental statute book is up in the air and thousands of hours of civil service time [are] spent reviewing laws simply because of where they came from".
Environmental Law News Podcast – April 2023
Our latest Podcast produced by Lexis PSL is available here. Christopher Badger and Mark Davies discuss recent environmental law developments – listen here
To keep up-to-date follow us on Twitter @6pumpcourt or click here to subscribe to the mailing list.
If you have any comments or suggestions please contact Bridget Tough at bridget.tough@6pumpcourt.co.uk