Noémi Byrd has a broad practice spanning the law relating to the built and natural environment. She is equally at home in the civil and criminal courts, and is an experienced public inquiry advocate. Noémi welcomes direct public access instructions, and is experienced in acting for community campaign groups.
Much of her work is in planning, with other complementary areas of public and private law including easements, heritage and listed buildings, highways, nuisance, tree and hedgerow protection, and trespass. Noémi is also experienced in a range of local government regulatory areas including licensing and food hygiene.
Noémi has a longstanding specialism in public rights of way, advising in cases where rights of way and development proposals overlap, and acting for highway authorities and landowners in Definitive Map Modification Order inquiries.
Having started her tenancy at Six Pump Court in 2005, between 2012 and 2020 Noémi was an Associate Member of Chambers, employed as a lecturer in law and not regularly practising as an advocate. Before returning to full time practice she worked on public interest cases, advising prospective judicial review claimants on climate change issues. She is a case reviewer for Advocate on public law matters.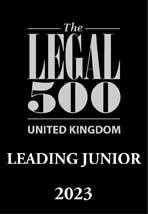 Planning
Noémi is instructed by local planning authorities (LPA), smaller-scale developers, community groups and individuals in:
Public inquiries and hearings following appeal against refusal of planning permission /planning enforcement notices;
Prosecuting and defending planning and related enforcement matters in the Magistrates' and Crown Courts, including Proceeds of Crime applications;
Planning injunctions, judicial and statutory review in the Planning Court.
Her recent hearing and inquiry work includes:
Successfully defending the LPA at permission stage, in a claim for judicial review of its decision not to issue an enforcement notice against breaches of planning control argued to be affecting a heritage asset.
Acting for the Rule 6 party at a public inquiry into major 'housing with care' development on Green Belt land (heritage and highways issues, including dispute as to the legal status of a footpath). APP/M2270/W/21/3289034.
Securing the conviction of a property development company and its directors, for breach of a planning enforcement notice against the residential use of a public house in a London Borough.
Successfully defending the LPA's refusal of planning permission for major leisure development (refusal based on harm to protected and priority species; habitats of principal importance; green infrastructure; conservation; landscape character) APP/W0340/W/20/3259296.
Acting for third party objectors to groundworks for a nuclear power station (at a hearing into impact on protected and priority marine species, and whether a Habitats Regulations Assessment was required) APP/X1545/W/20/3259477.
Acting for the LPA at a public inquiry into major housing development (including hearing on nutrient neutrality and whether a Habitats Regulations Assessment was required) APP/J2210/W/20/3260611;
Representing ecology consultants before the CIEEM professional conduct panel.
Acting for third party objectors to a gas-fired electricity plant, in support of the LPA's climate harm reason for refusal, and as junior counsel in a claim for planning statutory review having secured funding from the Good Law Project APP/U1105/W/20/3247638.
Acted for the Friends of Paradise Nature Reserve (Rule 6 party) at public inquiry into the refusal of planning permission by Cambridge City Council for postgraduate student housing next to a Local Nature Reserve and County Wildlife Site. Main issues : lighting design; biodiversity impacts (rare bat species); harm to character of protected open space.
Acted for the LPA at permission hearing in a judicial review of a grant of reserved matters approval for spine road serving major residential development (Swire v Canterbury City Council and Redrow Homes Ltd  [2023] EWHC 1533 (Admin)). The Claimant contended that a fresh EIA was required. Permission was refused.
Successfully represented the claimant developer in two s.288 and s.289 TCPA statutory reviews of PINS appeal decisions relating to two residential developments in Gillingham. Permission granted on all grounds and resolved by consent on the ground that the Inspector had failed to determine whether the proposals accorded with the development plan read as a whole.
Recent advisory work includes:
Advising a religious community in a London Borough on objecting to major residential development proposals on a neighbouring site (agent of change, noise, privacy, Equality Impact Assessment issues). Planning permission was refused against officer recommendation.
Drafting the LPA's pre-action response to a judicial review claim challenging a grant of planning permission for major residential development adjoining a school for children with special needs.
Securing, by written application and skeleton argument, the continuation of planning injunctions obtained by the LPA pending appeal against an enforcement notice.
Advising community objectors to major housing development proposed on a Site of Nature Conservation Interest in an urban area.
Advising on the flood risk management obligations of an LPA.
Advising on and drafting pre-action correspondence for the LPA, on the enforcement of a s.106 agreement to provide public open space on major housing development.
Advising a developer on defending enforcement action for non-payment of Community Infrastructure Levy, and securing an advantageous settlement.
Advising on the recovery of Council expenditure following the discovery of buried drainage features on LPA-owned land earmarked for development.
Noémi is also experienced in prosecuting and defending related criminal matters:
Contravention of the Tree Preservation Regulations 2012 and the Hedgerows Regulations 1997 (recently securing the discontinuance of a prosecution of company directors for breach of the TPR).
Heritage: prosecuted an offence in the Magistrates' Court of unauthorised works to a listed mill house, then led in an appeal by way of case stated to the High Court, on the "very interesting point" of whether demolishing a listed building amounted to a criminal offence if it was subsequently rebuilt:

East Riding of Yorkshire Council v Hobson

[2008] EWHC 1003 (Admin)).
She co-authored the Wildy Practice Guide on 'Planning Law and Practice' with David Travers KC and Giles Atkinson (2013).
Highways
Noémi is frequently instructed by Highway Authorities and private clients to advise on powers and duties under the Highways Act 1980, and in particular on the difficulties that can arise where planning proposals necessitate the construction of new, or diversion / stopping up of existing, highways.
She has a long-standing specialism in Definitive Map Modification Orders under the Wildlife and Countryside Act 1981, acting both for Order Making Authorities and landowners, and is a very experienced public inquiry advocate in this area of law.
As a cyclist and horse rider she understands the access and safety issues facing users of the rights of way network in rural areas.
Recent work includes :
Successfully representing the landowner in objecting to a Definitive Map Modification Order (DMMO) adding a footpath running through her property (the Inspector accepted the landowner's case that the route claimed was not a "way over land" but area over which the public wandered at will. ROW/3241912).
Advice to an agricultural landowner on objecting to a DMMO adding a bridleway, restricted byway, and byway open to all traffic.
Representing the Order Making Authority at public inquiry into a circular claimed route on a major residential development site, involving expert aerial photography evidence.
Advice to developer on a contested highway adoption under s.228 Highways Act 1980.
Advice to highway authority on the extent of permitted development rights for strategic highway improvement schemes enabling local plan development.
Advice to highway authority on the merits and risks of objecting to an order by the LPA diverting a bridleway to allow development of a retail site.
Administrative & public
Noémi advises local authorities and other public bodies on the lawful exercise of their powers in a range of areas, from licensing to traffic regulation, and advises and represents claimants in proposed judicial review proceedings.
She is also increasingly instructed in planning judicial and statutory reviews. Related work is listed under the 'Planning' practice area.
Property
Noémi advises and represents companies and private clients in land use related property disputes, for example interference with easements of access and parking, and private nuisance. She is experienced in advising and representing clients suffering from neighbour noise and encroachment / trespass.
Noémi often makes use of her planning expertise in this area, for example where a neighbour's implementation of planning permission creates a nuisance. Recent work includes advising on and securing a temporary halt to works for a noise-sensitive commercial client in the High Court, pending further planning proceedings.
Environment
Noémi's environmental law work overlaps substantially with her planning practice.
She is experienced in advising on the application of the Habitats Regulations, ss.40-41 of the Natural Environment and Rural Communities Act, the protected species provisions in the Wildlife and Countryside Act, and the Environmental Impact Assessment Regulations, to planning decisions. She is also very familiar with the use of Natural England's standing protected species guidance in the determination of planning applications and appeals.
She has a particular interest in ecology reporting standards and has successfully argued that planning permission should be refused on the basis of (inter alia) inadequate ecology reports, and has also represented ecologists in front of the CIEEM professional conduct panel.
Regulatory
In addition to her planning enforcement practice, which includes related areas such as breach of Tree Protection Orders and unauthorised works to listed buildings, Noémi has experience of prosecuting and defending in her own right (on behalf of local authorities and private clients) and as junior counsel (on behalf of regulators) in the following areas of chambers' regulatory work: Health and Safety, Food Standards and Trading Standards. She is also well versed in Proceeds of Crime applications.
Recommendations
"Noémi has excellent knowledge of the planning law field and provides clear and concise advice [..] She can easily pick up on details which may be problematic in the future."
― Legal 500 [2024]
"Noémi is able to understand the issues at hand quickly to provide the most appropriate advice. She has excellent knowledge of the planning law field and provides clear and concise advice to councils. Her advice is always detailed and has no problem in answering any follow-up questions which may arise. She can easily pick up on details which may be problematic in the future."
― Legal 500 [2024]
"She grasps the main problems in a case extremely quickly and advises accordingly – she can pick up cases extremely well coping with all the curve balls thrown at her in inquiry."
― Legal 500 [2023]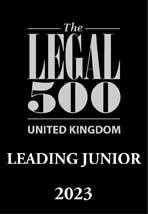 Awards
Lord Justice Holt Award, Gray's Inn (2004)
Publications
Co-author of Wildy Practice Guide, 'Planning Law and Practice', published in March 2013.
Contributor to 'Environmental Law', Oxford University Press, 2nd edition published in 2009.
Languages
Hungarian (fluent)
French (conversational)
Dutch (basic)
Education
LLM International Business Law (BPP University Law School, 2017)
Postgraduate Diploma in Law and Bar Vocational Course (BPP Law School, 2002-4)
BA Hons. English Language and Literature (University of Oxford, 1996)
Latest news
Blog
Contact my clerks