Giles is an experienced planning specialist with a broad practice encompassing all aspect of planning work which includes advisory work,  inquiries and hearings, criminal defence and prosecution, injunctions and judicial review and with a particular expertise in enforcement matters.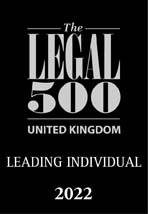 Planning
Giles's practice now covers every aspect of advocacy and advisory work concerned with planning, development management, policy and particularly enforcement work, on behalf of local authorities, developers and private individuals.
Giles has a huge experience of planning inquiry work from large housing schemes in the South East to the smaller scale, particularly enforcement cases, including those affecting listed buildings and advertising control matters. Giles is increasingly instructed in estate regeneration CPO work and has a growing High Court practice.
Giles is also increasingly appears and is instructed in judicial review matters, principally defending local authorities' decision making in the High Court. Also in the High Court, Giles has much experience of obtaining planning injunctions under section 187B TCPA.
Giles's practice on the enforcement side regularly takes him to the criminal courts prosecuting and defending planning offences and has much recent experience advising and representing both prosecuting authorities and defendants in litigation under the Proceeds of Crime Act 2002 following conviction under section 179 TCPA.
Before coming to the bar Giles spent 10 years as a planner in the public and private sectors.
Recent Planning Work
Inquiry: Billingsbourne Barn, Millers Lane, Chigwell (PINS Ref: APP/J1535/X/18/3206694). A complex enforcement case involving appeals under sections 174 and 195, PD under Class Q agricultural building to dwellinghouse and the Green Belt.
Land at Featherbed Lane. A combined EN section 78 appeal by travellers in the Green Belt. [PINS Ref: APP/A1910/C/19/3237920 and APP/A1910/W/19/3237919].
Salts Farm, Fawkham Road. Outline permission for 26 dwellings in the Green Belt. [PINS Ref: APP/G2245/W/20/3260956].
Giles recently represented the LPA at Inquiry in a particularly factually and legally complex enforcement appeal against a notice alleging non compliance with conditions imposed by Part 6 of the 2015 GPDO, agricultural PD, including condition A.2(5) which appears not to have been the subject of appeal before. [PINS ref: APP/G5180/C/20/3246812].
Giles represented the Crown (LB Lambeth) in the Court of Appeal (Criminal Division) which found that the Crown Court had been entitled to vary upwards a confiscation order arising from a prosecution for non-compliance with a planning enforcement notice after the High Court, in a claim by the defendant against his solicitors alleging their conveyancing error had led to his conviction and the subsequent confiscation order, had made an order indemnifying him against any increases in the order upon the Council's application under section 22 POCA. The indemnity represented an 'available amount' for the purposes of the Proceeds of Crime Act 2002. R v Robinson (Oreain Malcolm) [2019] 11 WLUK 611
Giles successfully represented a London Borough in an inquiry into an enforcement notice making three separate allegations, appealed against initially on 5 grounds, concerning the creeping development of a complex inner London site by a hotel in a residential area. Decision: June 2019. [PINS Ref: APP/N5660/C/18/3194753].
Represented the Lea Valley Growers' Association trade body at the recently concluded (June 2019) Examination of the Epping Forest District Local Plan.
Giles successfully defended at inquiry a Council's refusal of permission for a large gypsy and traveller site in the Green Belt. With 4 mobiles, 4 tourers and 4 day rooms proposed the appellants' scheme was a sizeable development. Represented by Alan Masters, the appellants' gypsy status was in issue at inquiry. [PINS Ref: APP/G2245/W/17/3170535].
Successfully argued in making an application under section 22 POCA 2002 (reconsideration of available amount) on behalf of the prosecuting local authority that an indemnity against the making of the order under section 22, awarded to the defendant by the High Court in parallel civil litigation, was property which had the full value of that indemnity (£188,000) so that it could be included in the new calculation required under section 22. The court found that the indemnity had value for the purposes of section 22 notwithstanding that the 'trigger event' for the indemnity was the making of the order itself under section 22 by the court.
The case arose from unlawful conversion of a property to flats, contrary to section 179 TCPA 1990 and the defendant had been required to pay £100,000 by way of confiscation order, following his conviction, that sum representing the available amount in the shape of his equity in another property. The indemnity the defendant won in the civil courts arose from his successful claim against the insurers for his conveyancing solicitors (since gone out of business) who had failed to advise him of the planning status of the property he had gone on to convert upon its purchase by him.
Successful in securing the upholding of 2 ENs at inquiry alleging no less than 6 material changes of use and 4 separate instances of operational development, together with 16 requirements, in respect of a particularly complex and long-standing 'problem' site in the Kent AONB. PINS refs: APP/J2210/C/16/3165735 and 3165873.
Successfully represented Lewes DC at planning inquiry resisting a proposal for housing outside of settlement boundaries, in the countryside. The Inspector's decision confirmed that the relevant saved local plan policy is still up-to-date and that the LPA can demonstrate a 5 year HLS. Interesting points raised too about the impact of the proposals on the Ashdown Forest SAC. [PINS Ref: APP/P1425/W/17/3180632]
Successful defence of the issue of an enforcement notice alleging unlawful conversion of an office building into 14 self contained flats in south London. Appeal brought on ground (d). [PINS Ref: APP/N5660/C/16/3159452]
Represented the Council in a high profile Inquiry into the refusal to grant permission for the change of use and refurbishment of the listed former Hackney Police station into a 630 pupil Muslim faith school. Decision recovered by the SoS. Main issues were the effect on the historic environment and on the highway network, including pedestrians, cyclists and transport. [PINS refs: APP/U5360/W/16/3164952 and APP/U5360/Y/16/3164946]
Recommendations
"...cuts through masses of complex material to the core issues and his advocacy is brilliant"
― Chambers UK Bar Guide [2021]
"Speedy and effective communicator. Comprehensive knowledge of his subject. Quiet but reassuring manner with clients. Thorough and meticulous written work."
― Legal 500 [2021]
"He provides clear, helpful and concise advice and gets straight to the key points and explaining complex points in an understandable way."
"He is methodical and very thorough."
― Chambers UK Bar Guide [2020]
"He was highly intelligent and analytical. He was well prepared, incisive and able to see the wood for the trees in a case which was procedurally complex."
― Chambers UK Bar Guide [2019]
"A well-prepared junior with a fast and analytic approach. Able to handle complex nuances."
― Legal 500 [2019]
"He is not fazed by the opposition and provides a superb service."
― Legal 500 [2017]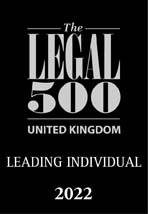 Notable Cases
Recent notable cases include:
R (Kinnersley) v Maidstone Borough Council [2022] EWHC 1825 (Admin). Giles successfully resisted a JR challenge to the local planning authority's decision to grant planning permission and LBC for redevelopment of a former barn within the setting of a listed manor house. The issues raised were interpretation of policy; consistency in decision making; the proper approach to assessment of heritage impact and section 66 duty; and how to take account of an alternative proposal. The Judge found against the claimant on all 4 grounds.
R (Patricia Shave) v Maidstone Borough Council v Mr and Mrs P Body [2020] EWHC 1895 (Admin)
R v Robinson (Oreain Malcolm) [2019] 11 WLUK 611
Michael Lyndon-Stanford QC v Mid Suffolk District Council [2016] EWHC 3284
Galliard Hotels Ltd v Lambeth LBC [2010] EWHC 1773 Admin. Concerned the true nature of a planning obligation entered into for the provision of coach and taxi drop off facilities for a hotel and whether its terms prevented the development from going ahead.
Mohammed Aurooj Azam v Epping Forest District Council [2009] EWHC 3177 Admin. Concerned the approach to certificates issued by a prosecutor as to the date on which evidence sufficient to justify prosecution, in his opinion, came to his knowledge.
Publications
Co-Author of Wildy Practice Guide, 'Planning Law and Practice', published in March 2013.
Memberships
Planning and Environmental Bar Association
Education
Inns of Court School of Law (2002) BVC
University of Westminster (Grad Dip) Law 2000
University of Nottingham (MA) Regional Planning 1992
University of Oxford (MA) Geography 1989
Latest news
Contact my clerks