Grace Cullen has an established practice in Employment and Civil and Family Law. She has been consistently recognised in Legal 500 and Chambers and Partners for her work in Employment law.
Grace has expertise in discrimination claims, including recent high-profile cases such as a discrimination claim against an Oxford University associated college and a race discrimination claim brought by a nurse working in the NHS.
Grace has a strong family practice and regularly accepts instructions in complex public and private law cases, including parental alienation, domestic abuse and coercive control and allegations of historic harm.
Grace regularly lectures in employment and civil law for practitioners and students including at the University of West England and University College London.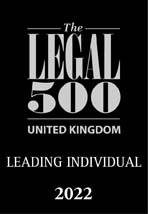 Employment
Grace has a well-established employment practice, acting for individuals, companies and local authorities in a wide range of cases, including unfair dismissal, discrimination, redundancy, working time, breach of contract, TUPE and equal pay claims.
As well as acting in Employment Tribunals and the EAT, Grace also has a strong advisory practice, advising companies and local authorities on best practice including in areas such as TUPE transfers, amendments to terms and conditions of employment and disciplinary proceedings. Grace has also represented clients in front of internal disciplinary bodies, such as at Oxford University.
Grace regularly lectures for practitioners and law students, including at the University of West England, Bristol.
She regularly undertakes voluntary work as a honorary legal advisory in employment law for Citizen's Advice in St Albans.
Featured cases include:
Wainwright v Cennox Ltd – EAT
Watkins v Temple Bird [2011] IRLR 382
Represented firefighter with PTSD after London bombings in unfair dismissal and disability discrimination;
Represented NHS nurse in claim of unfair dismissal and race discrimination;
Represented senior academic in claim of age discrimination against Oxford University;
Represented an employee in equal pay claim against a leading national charity.
Family
Grace has a busy family law practice in public and private law in the FPC, County Court and High Court. She is regularly instructed in complex care proceedings including allegations of historic harm and cases involving multiple injuries to a child with a wide pool of potential perpetrators.
In private law, Grace has been instructed in difficult cases including parental alienation, implacable hostility, domestic abuse and coercive control and applications for leave to permanently remove from the jurisdiction. Grace has also represented parents in cases in which NYAS have been instructed.
Commercial
Grace also regularly acts for clients in civil claims, including personal injury. She is regularly instructed by insurance clients as well as individuals in multi-track claims, including life-altering injuries and stress at work claims. She has acted in claims in the County Court, High Court and Court of Appeal.
Grace also acts in breach of contract and landlord and tenant disputes.
Featured cases include:
Blair v Wickes Building Supplies [2019] EWCA Civ 1934
Blair v Wickes Building Supplies (No 2: Costs) [2020] EWCA Civ 17
Freeholders of 69 Marina v Oram and Ghoorun [2011] EWCA Civ 1258
Recommendations
"A very bright, pleasant and well-prepared barrister."
― Chambers UK Bar Guide 2022
"Excellent, approachable and an outstanding advocate."
― Legal 500 [2020]
"Thorough, bright and a pleasure to work with."
― Legal 500 [2017]
"She has a thorough grasp of everything, even in very large bundles. She will fight when we need to fight, and can put clients in a position of strength before compromising anything."
― Chambers UK Bar Guide [2016]
"She demonstrates particular expertise in unfair dismissal and discrimination claims. "She has helped us to obtain very good results, employing novel and innovative arguments."
― Chambers UK Bar Guide [2015]
"An intellectual who thinks outside the box."
― Legal 500 [2015]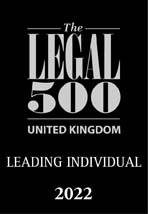 Awards
Grace attended Trinity College, University of Cambridge and was awarded a Tripos Part 1A prize and Whittaker Scholarship. She in a member of Lincoln's Inn and was awarded a Hardwicke Scholarship.
Memberships
ELBA
FLBA
Member of South Eastern Circuit
Education
MA (Hons) Trinity College, University of Cambridge
Inns of Court School of Law
Latest news
Contact my clerks