Brendon Moorhouse is an established environmental, planning and regulatory barrister, acting as both leading counsel and senior-junior counsel in cases throughout England and Wales.
He is regularly instructed in large-scale criminal waste and water cases that include some of the biggest prosecutions in the country.
He is also instructed in significant environmental permitting cases as well as dealing with public inquiry work on projects such as Hinkley C cooling system marine permit conditions, Bristol Airport expansion and the then proposed M4 motorway extension around Newport. He has extensive practical experience dealing with Habitats and Marine Regulation.
Brendon Moorhouse is frequently instructed in planning appeals and enforcement cases including those with wider environmental concerns such as the UK's largest unlawful AD plant and alleged condition breaches for a gas peaking plant.
Experienced in nuisance cases, he has been instructed to represent clients ranging from a motor manufacturing plant, a power station to a metal smelting plant.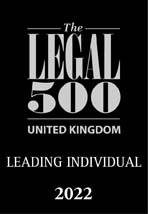 Recommendations
"Brendon has excellent all-round knowledge of the workings of the Environment Agency and the planning regime. He is very client-friendly and a great strategist."
― Chambers UK Bar Guide [2022]
"He has three key qualities: the ability to look at the bigger picture and focus on critical points within that picture, the ability to sift through a vast amount of detail, and real excellence in cross-examination."
― Chambers UK Bar Guide [2022] - Ranked Band 1 on the Western Circuit
"Brendon's strengths are his ability to think on his feet, his client friendly nature and his overall encyclopaedic knowledge of the regulatory regime. He is very easy to work with, practical and pragmatic and has a good grasp of the subject matter."
― Legal 500 - Ranked Tier 1 on the Western Circuit
"A highly regarded junior with particular expertise in environmental law and regulatory matters. He has a wealth of experience of handling noise abatement, marine and watercourse pollution, waste packaging and illegal deposits of waste cases. He is also well known for his work on conservation matters. He is experienced appearing for his clients in public inquiries."
― Chambers UK Bar Guide - Ranked Band 1 on the Western Circuit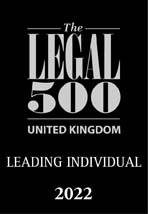 Appointments
'A' List Counsel List on the Attorney General's specialist Health and Safety and Environmental Panel
CPS Specialist Panels – Serious Crime, Proceeds of Crime and Fraud
Visiting Research Fellow in Environmental Law at University of West of England
Trustee of the Conservation Collective
Contact my clerks