Private Nuisance: Key Contemporary Issues or "Bringing Home the Bacon"
31st January 2019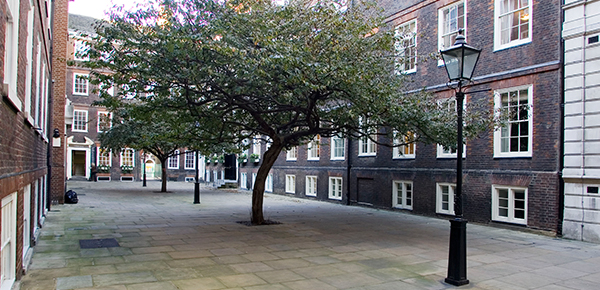 Six Pump Court, together with UKELA Eastern Region presents an environmental seminar:-
Private Nuisance: Key Contemporary Issues, or "Bringing Home the Bacon"
Speakers: Stephen Hockman QC, Charles Morgan, Gordon Wignall, William Upton and Mark Davies
Purpose: Smelly pig litigation since William Aldred's case (1610), via Hambly v Trott (1776) and Wheeler v Saunders (1994), and as then considered in Butcher Robinson & Staples Ltd v London Regional Transport (1999), traverses a remarkable number of the key issues relevant to private and public nuisance today, in particular the vexed question of remedies (quantum of damages, injunctions and other forms of equitable relief).
In this seminar the speakers will address the 'crunch' issues facing litigators since Coventry v Lawrence (2016). Whilst all the major cases will be discussed and revisited, the remarkable fact is that in certain cases a significant contribution has been made by the Gloucester Old Spot, the Middle White, and other old and new varieties, to the law as now practised by both the metropolitan sophisticate and by the rural expert. The speakers will pay due regard to the many cases which concern the clash between aspects of animal husbandry and the expectations of local residents.
Topics:
Proving a private nuisance case – what evidence is needed in different cases to satisfy the threshold requirement of an "unreasonable" interference; what is that standard?
Are nuisance and trespass mutually exclusive?
What is the defence of statutory authority?
A pig's ear of damages assessments: Her Majesty's judges in a stew. How should damages be calculated?
Equitable relief: how a declaration might save our bacon and break through the apparent stigma of injunctive relief.
Date/Venue: Thursday 31st January 2019 4.30-6.30 pm (tea/coffee available from 4.15pm) at Birketts LLP, 22 Station Road, Cambridge CB1 2JD Drinks and canapés to follow.
To book: Please email: richard-eaton@birketts.co.uk or bridget.tough@6pumpcourt.co.uk
Enquiries: As above or call: 01473 406291
Cost: Free!