Lee Bennett is a specialist regulatory lawyer consistently ranked as a leading individual in both the Chambers UK Bar Guide and the Legal 500 for over a decade.
His practice includes company defence and compliance work in health and safety, fire safety, food, consumer, environment, and planning law.
He acts in Inquests and Public Inquiries. He represented The Football Association throughout the new Hillsborough Inquests. He acts for a corporate core participant at the Grenfell Tower Public Inquiry.
Lee Bennett also has expertise and significant experience in complementary areas of civil, licensing and public law.
Lee Bennett is described as "a real 'go-to'" for regulatory matters having "impeccable judgment and huge experience". He is recommended for being "thorough beyond belief" and "a brilliant tactician" but also "incisive", "very practical" and "a real team player".
He has a varied client base drawn from the regulated and the regulator and has been in practice at Six Pump Court since 2000.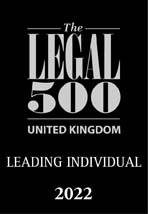 Health & safety
Lee Bennett principally defends in cases brought by the Health and Safety Executive, local authorities and the Office of Rail and Road. He advises and defends corporates and their duty holders, associations, sole traders and local authorities.
His practice encompasses the full range of work in this field from fatal accidents to the more straightforward breaches in the workplace. He is recommended as having "huge experience" in this area as a "stand-out" health and safety counsel.
Cases in the field of construction and in relation to the management of asbestos are areas of specific experience.
Matters under the Regulatory Reform (Fire Safety) Order 2005 are another area of expertise.
He is particularly recommended for cases in the retail sector.
Lee has acted for an extensive list of clients including a number of national and international 'blue chip' companies looking for a practical and pragmatic approach to delivering results.
In terms of civil enforcement, Lee has undertaken several significant Improvement and Prohibition Notice appeals on behalf of clients before the Employment Tribunal.
Lee's work in this field is also underscored by having for many years maintained a strong common law civil practice in public and employer liability.
Inquests & inquiries
Lee Bennett has been instructed in two of the seminal cases in relation to this practice area where he is recommended as being "excellent".
He advised and represented The Football Association in all matters relating to the new Hillsborough Inquests throughout the period 2013 to 2016.
Since 2018 he has been instructed by a corporate core participant in the Grenfell Tower Public Inquiry.
Lee's involvement in a fatal accident case will often commence with the inquest. He has considerable experience in representing Interested Persons before Coroners.
Consumer & trade
Lee's experience in this area has genuine breadth and depth acting both for the regulator and the regulated.
He prosecutes all areas enforced by trading standards and has over a decade of experience of working with clients to secure the conviction of rogue traders and 'scam' operators.
As is common at the Bar, Lee also defends in this area acting for corporations and individual defendants facing serious and significant trading standards prosecutions.
He is also very familiar with ancillary matters such as forfeiture orders, obtaining compensation for consumers and seeking to recover the proceeds of crime.
Areas of expertise include product safety, fraud and consumer 'scams', trademarks and counterfeiting.
He is one of a limited number of barristers instructed on behalf of the National lllegal Money Lending Team to prosecute 'loan sharks' and other matters under consumer credit legislation.
His practice also involves consumer and trade matters governed by independent regulators. He advised Ofgem and represented it in its investigations into mis-selling in the domestic energy market.
Environment
Lee Bennett defends Environment Agency prosecutions. His practice includes waste and pollution prosecutions. He has represented small waste operators through to significant undertakings engaged in the chemical and hazardous waste industries.
Lee has much experience of the law of nuisance. He has advised and acted for local authorities in the range of statutory nuisance proceedings. Equally he defends such actions assisting clients to appeal statutory nuisance abatement notices and defending associated prosecutions.
Food
Lee acts for and advises a diverse range of clients in this practice area.
His advice can be case-specific or aimed at assisting clients improve their understanding of the regulatory framework and how best to comply with it.
In terms of enforcement, he prosecutes for local authorities and defends cases brought under all current legislation.
He is particularly recommended for cases in the retail sector and his client list includes some core national UK retailers.
Licensing
Lee Bennett's licensing work includes all areas of local authority licensing (alcohol, taxis, casinos etc.) as well as specific statutory licensing and permitting regimes in the energy and financial markets.
Instructions are taken in matters relating to the full range of local authority licensing.
Lee's clients have included licensing authorities, responsible bodies (such as environmental health departments and the police) as well as those seeking licences.
He has appeared before Committee. He has prosecuted and defended in licensing cases. He has represented parties on appeal to the Magistrates' and Crown Courts in respect of taxi appeals and Section 51 Reviews and Section 181, Schedule 5 Appeals under the Licensing Act 2003.
He has considerable experience in respect of the law of nuisance as applied under the Licensing Act 2003 and the vexed issue of public nuisance caused by licensed premises.
Commercial
Lee's civil practice complements the core areas of his regulatory work, particularly in the fields of health and safety law and environmental law.
He defends public/employer/product liability actions. 
He has acted in nuisance cases, including in relation to injunctive relief.
With regard to trade and consumer law, he has acted for regulators and trading standards departments seeking enforcement orders in the civil courts under Part 8 of the Enterprise Act 2002.
Recommendations
"A fantastic barrister with an eye for detail"
― Chambers UK Bar Guide [2022]
"He is incisive, practical and good with clients. He is particularly good on cases in the retail sector."
― Legal 500 [2022]
"A talented junior at the top of his game."
― Legal 500 [2021]
"A very practical and measured barrister."
― Legal 500 [2021]
"He is always very reliable and is able to read judges well."
― Chambers UK Bar Guide 2021
"A real team player who listens carefully and advises with care and consideration"
― Chambers UK Bar Guide [2020]
"Thorough beyond belief, hugely knowledgeable, precise and prompt."
"He has the ability to get to grips with technical issues swiftly."
― Legal 500 [2020]
"A master of legal argument."
― Chambers UK Bar Guide [2019]
"He's polished, thoughtful and someone who gives his advice in an understandable way."
― Chambers UK Bar Guide [2019]
"He is a man with impeccable judgment and huge experience in health and safety matters."
― Chambers UK Bar Guide [2018]
"Standout health and safety junior. There's nothing he doesn't know about the law, and he's a brilliant tactician."
"He is excellent on Inquests".
― Chambers UK Bar Guide [2017]
"He is an experienced and persuasive advocate with an excellent knowledge of regulatory law."
― Legal 500 [2017]
"A silk in the making."
"He has a great tactical sense and extremely good judgment."
― Legal 500 [2016]
"A very persuasive and competent advocate, who is also a team player."
"Very capable on his feet and an all-round excellent performer."
― Chambers UK Bar Guide [2015]
"The go-to man if you have a technical, difficult case and need a pragmatic solution."
"One of the brightest, most hard-working juniors in the field."
― Legal 500 [2015]
"A real 'go to' for health and safety and other regulatory issues."
"He is bright, responsive, good on his feet and well liked by clients."
"He is diligent, very user-friendly and very capable, and adopts a good tone in court."
― Chambers UK Bar Guide [2014]
"Expert, methodical and calm"
"Very bright but always practical and client friendly"
― Legal 500 [2014][
"He is praised for his calm, clear and meticulous approach."
"He provides clients with a real sense of empathy when resolving their issues."
― Chambers UK Bar Guide [2013]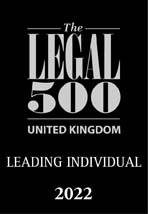 Memberships
The Planning and Environmental Bar Association
The Food Law Group
The Honourable Society of the Middle Temple
Education
LL.B(EUR)(Hons.)
LL.M(Cantab.)
Contact my clerks