Practice
Richard Banwell is a barrister practising in planning, environmental and regulatory law.
Please use the links to the side of the screen to view more details of Richard's practice in these areas.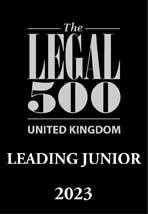 Planning & environmental
Richard Banwell regularly appears in public inquiries and the High Court, acting on behalf of developers, local planning authorities and third parties. He has particular expertise and experience in dealing with infrastructure projects including energy generation, waste water and waste disposal, transport schemes and other strategic developments such as tall buildings in central London, sustainable urban extensions and large housing schemes. He advises on housing supply, EIA, listed buildings and conservation areas, Green Belt and countryside issues as well as agriculture and horticultural related development and cases involving gypsies/travellers. He has particular experience in relation to enforcement matters (including appeals and prosecutions) and the use of injunctions.
He has particular experience where the planning and environmental regimes intersect. He regularly advises developers, local authorities and the Environment Agency in connection with each regime and his practice includes all aspects of the European dimension of environmental law and implementing domestic legislation. He appears in environmental permitting statutory appeals into revocation, suspension and enforcement notices and prosecutes and defends against the Environment Agency and other regulators. He is an expert in contaminated land and site remediation issues connected with development and has advised on the planning and permitting requirements for the acceptance of Low Level Radioactive Waste for disposal at landfill. He is regularly involved at the early stages of an investigation or prior to controversial technical or operational changes being made on site and has been sought as Counsel of choice by both sides on numerous occasions.
Recent instructions include:
London developer (2015)
Advised concerning a large-scale residential development in south London, contributing to the regeneration objectives of the local planning authority but with potentially significant liabilities arising from interference by a tall building with Rights of Light.
Southern Water Services Limited (2015)
Counsel instructed by the Environment Agency to prosecute two separate cases for water permitting offences in the Crown Court. The company was fined £500,000 following a plea of guilty at Canterbury Crown Court (2014) and £160,000 following a trial at Chichester Crown Court (2015).
South Somerset District Council (2016)
Four con-joined planning appeals against the refusal of applications for outline permission for up to 440 residential units and associated development at Castle Carey.
Wiltshire Council (2016)
Planning Enforcement appeal concerning the siting of non-gypsy/traveller caravans in the Green Belt.
Greenbox Recycling Limited and others (2016)
Counsel instructed by the Environment Agency in a multi-handed prosecution of 3 companies and 7 individuals concerned in the illegal deposit and burning of waste.
Viridor Waste Management Limited (2015)
Abatement Notice appeal alleging statutory nuisance through landfill odours.
Tamar Energy Limited(2015)
Advised the company following the service of two Enforcement Notices in connection with an anaerobic digestion facility.
Lydden Hill Race Circuit (2015)
Instructed by Dover District Council in an appeal against an Abatement Notice alleging noise nuisance from a racing circuit.
Peel Land & Property Limited (2014)
Case concerned the interpretation of a commercial lease for a steel works and the correct definition of waste in relation to production residues. Led by Jonathan Seitler QC (Chambers Real Estate Silk of the Year 2015) in the Chancery Division.
Monk Plant Hire Limited (2014)
Counsel instructed by the Environment Agency in three appeals against the revocation of an environmental permit, a refusal to issue a variation of a permit and a refusal to grant a permit on a separate site. Subsequently instructed to prosecute the company and Director for permitting offences at Norwich Crown Court.
Orr –v- Northamptonshire County Council (2015)
Instructed by Kennedys for the Claimant in a High Court negligence/nuisance claim for damages arising from highway drainage flooding.
Metropolitan Waste Management Limited (2015)
Instructed by the Environment Agency in an appeal against a revocation notice.
WM Morrisons Supermarkets (2014)
Advised concerning the powers of United Utilities to enter land to construct a detention tank for the storage of foul and surface water during storm conditions. Substantial works which would have disrupted the supermarket for a period of 12 months.
Skipton Properties Limited (2014)
Advised developer concerning the implications of a statutory undertaker changing its advice regarding the status of a culverted pipe. Permission had been obtained for 137 residential units on the basis that access was over an adopted public surface water sewer.
Environment Agency v Greenwood and others (2013)
Instructed by the Environment Agency to prosecute a four-week trial at Teesside Crown Court involving 2 companies and 3 individuals. Sentences of imprisonment and community penalties were imposed.
Environment Agency v Asif Ali and Others (2013)
Defended a WEEE and plastic recycling company as part of a multi-handed prosecution concerning the storage, processing and subsequent export of plastic waste.
Murco Petroleum Limited (2012)
Statutory appeal against the service by the Environment Agency of a civil penalty notice in the amount of £1m under the Greenhouse Gas Trading Scheme Regulations 2005. Subsequent judicial review proceedings commenced against the Agency and the Secretary of State for Energy and Climate Change, joining the Welsh Ministers. Led by David Travers QC.
Land at Widham Farm (2012)
Counsel instructed by Wiltshire Council in an appeal against the non-determination of an application for outline permission for up to 50 dwellings.
Thames Water Draft Water Resources Management Plan, Public Inquiry (2010)
5 week Inquiry into the statutory water undertaker's strategic plan for water resources management over the next 25 years. Led by David Travers QC
Environment Agency v MWMS (Kemble) Ltd and Simon Few (2009)
Counsel instructed to prosecute a two-week trial at Swindon Crown Court in connection with the large scale mis-management of clinical waste.
Firth Rixon Forgings v Darley Dale DC (2009)
Counsel instructed by the local authority in a three-week appeal against a statutory nuisance abatement notice, served in respect of the company's industrial forging process. Technical case involving noise and vibration evidence as well as investigating the financial implications of the Notice's requirements on the company's business.
No.1 & No.20 Blackfriars Road (2008)
Call-in Inquiry into two tall building proposals affecting protected views across St James' Park. Counsel instructed by Westminster City Council and The Royal Parks.
Regulatory
Health & Safety
As List A Counsel on the Regulatory Advocates list, Richard Banwell is instructed regularly by the Health & Safety Executive. He is currently Counsel instructed in a joint prosecution by the HSE and Surrey Fire and Rescue Service to prosecute two companies following an explosion at a plastic recycling plant in Surrey. There were eight casualties taken to hospital, one remained in an induced coma for eight weeks.
Food Safety
He represents the Food Standards Agency, local authorities and food business operators in a wide range of cases concerning food processing, storage and food retail matters. Examples include:
99p Stores Limited (2016)
Counsel instructed by a local authority in respect of food hygiene breaches at one of the company's west London stores.
A C Hopkins Limited (2012)
Counsel instructed to prosecute a food business operator for the consignment and transport of over temperature meat carcasses to Smithfield Market. Trial concluded over two weeks at the Central Criminal Court.
Summers Poultry Limited (2012)
Counsel instructed by the Food Standards Agency in a High Court challenge to certain legislative amendments removing the right to continue operations where approval under the Hygiene Regulations has been withdrawn.
Paul Flatman Limited (2011)
He was instructed by the Food Standards Agency in connection with the judicial review by a food business operator, challenging the interpretation of Article 31 of EC Regulation 882/2004.
Recommendations
"He has detailed knowledge of environmental legislation and can look more widely than criminal proceedings to consider any civil proceedings or judicial review traps."
― Legal 500 [2022]
"He's very approachable. His communication is very clear and detailed. His breadth of knowledge is unrivalled."
― Chambers UK Bar Guide [2021]
"He is a very focused, dedicated and hardworking barrister whose understanding of his regulatory specialisms is second to none."
― Legal 500 [2021]
"One of the best at the Bar. His knowledge of environmental law is phenomenal."
― Chambers UK Bar Guide [2016]
"He's excellent, and well known for his planning work with an environmental aspect to it." "In his advice he gives detailed and realistic options for consideration." "He is a very knowledgeable advocate and a good tactician." "His knowledge of environmental law is phenomenal."
― Chambers UK Bar Guide [2015]
"Experienced in conducting inquiries on behalf of local authorities and developers".
― Legal 500 [2015]
"He is responsive, proactive, astute and hugely knowledgeable about environmental legislation and the workings of the Environment Agency". "He knows the law, has a good grasp of his own case and has a lovely, charming way of negotiating - he's certainly impressive."
― Chambers UK Bar Guide [2014]
..."is everything one could ask for in a barrister working in the environment and regulatory field"..."he goes the extra mile for clients." "His previous role within the Environment Agency is an advantage he puts to good use whether acting on behalf of or against the regulator"
― Chambers UK Bar Guide [2013]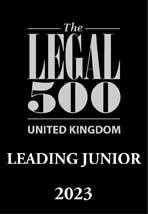 Appointments
List of Regulatory Advocates in Health and Safety and Environmental Law – List A
Memberships
Environmental Law Foundation
Planning and Environment Bar Association
UK Environmental Law Association
Latest news
Events
Contact my clerks