Daniel is a leading junior who specialises in the prosecution and defence of the most serious criminal cases, including homicide, sexual offences, drugs offences, fraud and offences of violence. Daniel undertakes prosecutions for the CPS, including the Organised Crime Division (large-scale drugs importations), Complex Casework Unit, and the Specialist Fraud Division (evasion of duty on foreign cigarettes and tobacco).
Recently, Daniel's focus has been on the prosecution of homicide, serious organised crime (cigarette and drug importations and other drugs offences), and serious sexual offences. Daniel is regularly instructed to provide pre-charge advice, victim right to review advice and to undertake prosecutions in the most serious and complex historical sexual offences.
Daniel also receives instructions from defence solicitors for all manner of serious criminal offences and is often asked to undertake complicated cases involving difficult clients at short notice. He is praised for the thoroughness of his written advice and case preparation. Daniel has significant experience in fraud and financial crime, including money laundering, forfeiture, deprivation, and confiscation for the CPS, for local authorities, for HMRC and for defence solicitors.
Daniel has acted in regulatory and quasi-criminal cases for local authorities including for the London Boroughs of Ealing, Hammersmith and Fulham, Waltham Forest, Tower Hamlets, Kensington and Chelsea and the Cities of Westminster and London. In this capacity he has undertaken prosecutions for all manner of local authority offences including trading standards and food hygiene cases, street trading, noise abatement and Education Act prosecutions. Daniel has also prosecuted cases for Ofcom and has represented the Security Industry Authority in resisting appeals against the refusal and revocation of door supervisor and CCTV operative licences.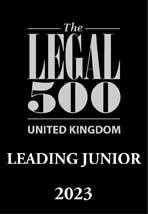 Recommendations
"Daniel has a very jury-friendly manner and commands respect from judges. He communicates with clients in a straightforward way, leaving them confident that they have been listened to. His cross-examination skills are a combination of measured ferocity combined with charm."
― Legal 500 [2022]
"He is able to distinguish good points from bad and is trusted by the judges he appears before for this reason."
― Legal 500 [2021]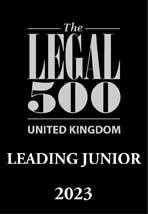 Appointments
Recorder (Crown Court) February 2023
Grade 4 CPS Panel Advocate and Rape Specialist
Education
Postgraduate Diploma Professional Legal Skills (BVC) (City University)
Law LLB (Hons.) (The University of Sheffield)
Notable Cases
R v Hakili (2023): Prosecution for manslaughter for killing a rival over a perceived drugs debt:
Albanian man facing jail after killing rival in Strood over £20k debt (kentonline.co.uk)
R v Clark (2023): Prosecution of former Member of Parliament for distributing child abuse images.
Ex-MP Paul Clark jailed after distributing child abuse images | Crime | The Guardian
R v Afolabi (2023): Prosecution of four defendants for a conspiracy to rob drug dealers using firearms and knives, which resulted in a fatal stabbing.
Four men jailed for over 70 years after Dartford robbery victim dies in stabbing – Kent Live
R v Halliday and Myles (2022): Prosecution of a couple for the torture and murder of a vulnerable male they called 'dad', which included the withdrawal of the defence of loss of control.
'Evil' mother-of-six and boyfriend who kissed and laughed after murdering pensioner jailed for life | Daily Mail Online
Link to Court of Appeal judgment – withdrawal of loss of control upheld.
Myles, R. v [2023] EWCA Crim 943 (20 July 2023) (bailii.org)
R v Shaba (2022): Prosecution of the attempted murder of a girl stabbed 22 times by her former partner.
New Eltham thug who stabbed his Dartford ex 22 times jailed for more than 26 years (kentonline.co.uk)
R v Scaife (2022): Prosecution of the rape of a sex worker at gunpoint, by a Defendant who had a 'rapist's toolkit' in his vehicle.
Ex-prison guard armed with 'rapist's toolkit' attacked prostitute who feared she would be killed | Daily Mail Online
R v Dunn and others (2022): Leading counsel in the prosecution of an organised crime group for conspiracy to produce counterfeit currency with a nominal value of nearly £13million: The largest counterfeit currency seizure in the UK.
Men jailed over £12m 'UK's biggest' fake cash plot – BBC News
Three jailed for conspiracy to print over £12 million of counterfeit cash (kentonline.co.uk)
Farningham man jailed over £12 million counterfeit cash conspiracy (kentonline.co.uk)
R v Sparks (2021): Prosecution of a 16-year-old for the fatal stabbing of a Good Samaritan neighbour.
Essex crime: Joshua Sparks sentenced to 13 years in prison for the Laindon murder of James Gibbons | Daily Mail Online
R v Lindow (2021): Prosecution of former Kent Police Officer for the multiple rapes of a highly vulnerable girl against a background of blackmail and sexual exploitation.
Ex-Kent police officer who raped vulnerable girl and invited a friend to rape her is jailed | Daily Mail Online
R v Slough (2021): Prosecution of domestic abuser for perverting the course of justice by stabbing himself in the chest and falsely accusing his former partner of being responsible.
Domestic abuser from Rochester stabbed himself and then checked into Darent Valley Hospital in Dartford to try to get his ex arrested (kentonline.co.uk)
R v Hart and others (2021): Factually unusual and legally complex prosecution of a mother of four for a joint enterprise rape committed with her boyfriend.
Mum-of-four, 32, and younger lover, 22, jailed for raping woman in cellar and filming her – Mirror Online
R v Tollan (2021): Prosecution of penetrative sexual assault by offender who claimed to have been sleepwalking.
Margate paedophile Stewart Tollan who claimed he had been 'sleepwalking' when he attacked teen is jailed (kentonline.co.uk)
R v Barron (2020): Prosecution of a gang of 10 youths for a racially-motivated attack on a German exchange student in Canterbury, which left life-changing injuries.
Two teenagers guilty of Canterbury attack on German student – BBC News
Jack Barron and Luke Fogarolli sentenced for Canterbury gang attack on German student Daniel Ezzedine (kentonline.co.uk)
R v Rosen (2019): Leading counsel representing Defendant accused of conspiracy to defraud through mis selling solar panels (Defendant acquitted following successful submission of no case).
Green energy fraudster jailed after prosecution by KCC Trading Standards – News & Features – Kent County Council
R v Coleman-Mitchell, (2016): Prosecution of former Metropolitan Police Special Constable for firearms offences.
Former police officer Dexter Coleman-Mitchell jailed for possessing illegal weapons, including stun guns (kentonline.co.uk)
R v BW, Isleworth Crown Court (2016): Prosecution of Defendant for over 70 offences of attempted rape, indecent assault and sexual assault committed against his daughter over a 10-year period
R v Grainger (2016): Prosecution in evasion of duty on 8 million foreign-branded cigarettes (duty evaded in excess of £1.7million)
Contact my clerks